Product Description
New Type Aluminium Doors And Windows
The new type aluminium doors and windows are very good sound insulation effect thickened aluminum alloy doors and windows.
This modern design custom thicken aluminium doors have excellent sound insulation and can effectively block outside noise, helping to create a quiet and comfortable home.
The custom thicken aluminium doors design are fashionable and beautiful, specially set for high-end luxury home decoration, can enhance the grade of home decoration.

Each type of doors and windows is divided into basic doors and windows and combined doors and windows. Basic doors and windows are composed of frames, fans, glass, hardware accessories, and sealing materials. Combination doors and windows are composed of two or more basic doors and windows combined into other forms of windows or even-window doors with stitching materials or turning materials. Each kind of door and window is divided into several series according to the thickness of the door and window frame. For example, the sliding aluminum alloy door with the frame thickness of 90mm is called the 90 series sliding aluminum alloy door.
Doors and windows are essential elements in every house.The modern intelligent door and window system has effectively improved the ventilation and lighting conditions of the house.High-quality modern intelligent door and window system will make your home more tasteful and warmer.
In addition to the production of Aluminium Doors And Windows, our company also produces Aluminium Parts For Construction series of aluminum profiles such as Aluminium Curtain Wall Profiles, Aluminium Shade Plate, Aluminium Bridge and Light Pole and Aluminium Mudguard.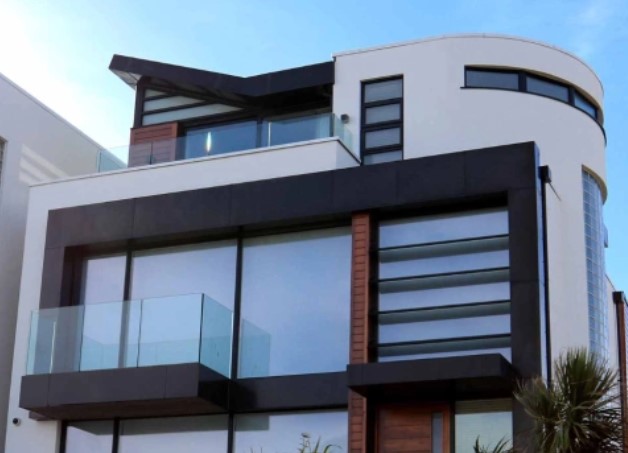 Here you can find the related products in Aluminium Doors And Windows, we are professional manufacturer of Aluminium Doors,Aluminium Windows,Aluminium Sliding Windows,Aluminium Glass Door. We focused on international export product development, production and sales. We have improved quality control processes of Aluminium Doors And Windows to ensure each export qualified product.
Kam Kiu Aluminium is an integrated aluminium extruder that produces 1-7 series alloy through billet casting, direct and indirect extrusion (500UST to 6180UST), die making, surface treatment and high precision fabrication. Product application ranges from consumer electronics, automotive, architectural, industrial, rail, marine and medical sectors. With over 34 years of commitment to deliver top quality, safe production and effort to protect environment, KAP is internationally recognized by ISO 9001 Quality Management System; IATF 16949 Automotive Quality Management Systems; DNV vessel graded product certificate; Bureau Veritas (BV); China Classification Society (CCS); ISO 140001 International Environmental Standard and OHSAS18001 Occupational Health and Safety Management.
Company Name: KAM KIU ALUMINIUM GROUP
Representative: Lei Jianxin
Product/Service: Die Making , 1-7 series alloy through billet casting , Extrusion Process , Tubular Products , surface Treatment , high precision fabrication
Capital (Million US $): $62.57 million
Year Established: 1983
No. of Production Lines: 32
Factory Location: Dajiang District, Taishan City, Guangdong, PR China
Contact Person: Ms. lau
Tel: 86-0750-5432275